Young Progressive candidates face systemic barriers. At every level of government, the average politician is older than the average American. Our political system is stacked against young people – in favor of those who are older, wealthier and white. In 2020, Millennial and Gen-Z individuals only held 21% of State Legislative seats despite representing 45% of the electorate.
Leaders We Deserve is a grassroots organization dedicated to electing young progressives to Congress and State Legislatures across the country to help defeat the far-right agenda and advance a progressive vision for the future. Our mission is to identify and elect more trailblazers – youthful, audacious, and charismatic leaders who aren't afraid to challenge the status quo. We pledge to stand with them, equipping their campaigns with the tools to succeed: from fundraising and messaging to scheduling and budgeting. We'll raise the banner of their cause, rallying funds online and in person.
Our Founders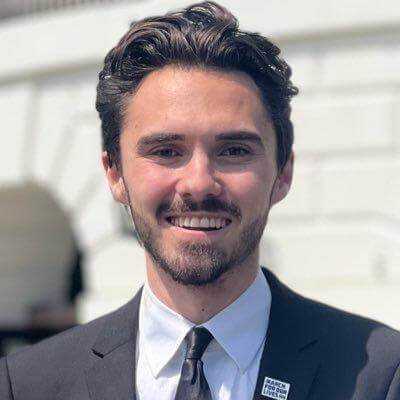 David Hogg is a leader in the fight to end gun violence and Co-Founder of March for Our Lives, an organization that has helped lead one of the largest youth movements in our country.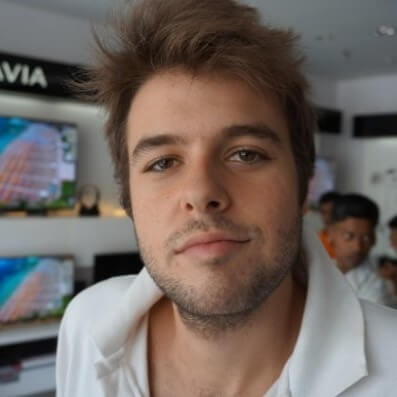 Kevin Lata was 2022's Campaign Manager of the year and Campaign Manager for Maxwell Frost, the first Gen-Z member of Congress. He understands the unique challenges young candidates face and how to navigate them and win tough races.
Build The EMILYs List for Young People
Leaders We Deserve will invest in candidates who reflect our generation and its values matching them with the resources they need to run strong campaigns, win, and change the face of power. Think EMILYs List for young, progressive courageous candidates. Leaders We Deserve will invest in young people, knock down these barriers, and elect more young people to office. We're doing this by: 
Recruitment: Identifying candidates who will have the biggest impact on their states (that's real work).
Providing Day-to-Day Support: We're helping campaigns build from the ground up and will work with them directly on fundraising, messaging, coalition building, voter contact, and volunteer recruitment.
Volunteer Network: Our grassroots volunteer army will have person-to-person conversations with voters all across a candidates' district, advocating on their behalf.
Running Paid Media Campaigns: We'll run a well-funded independent expenditure programs
Electing more young people helps advance the progressive agenda in key ways
Proximity to the Issues – As the mass shooting generation, we need people in office that understand the anxiety of not knowing if they'll survive math class.
Representation: Giving young people a voice in politics that looks like them. Giving them more faith in democracy and government.
Voter Turnout: It gives young people (and old people) hope encouraging them to show up and demand action. Think back to Rep Justin Jones after the Nashville shooting and thousands of young people showing up and many after who signed up to run for office.
Builds a Bench: As of 2019, 45% of members of Congress started in state legislatures. Electing young people at the state level will build a pipeline of future leaders, which protects the progressive movement and builds a strong foundation.